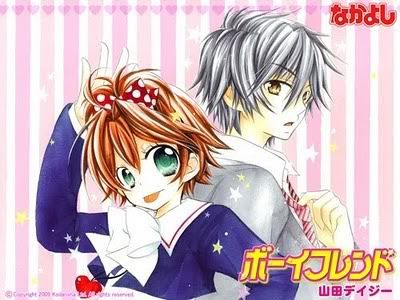 For those that love a good Shojo manga read and want a simple uncomplicated plot, surrounded by absolutely cute characters and artwork should look no further than Daisy Yamada's 3 volume manga,
Boyfriend
. It's a typical romantic comic with abandoned love and unanswered confessions, and while it sports serious drama elements, it isn't one of those short jaunt manga series that feels too short for its own good.
Boyfriend
revolves around new transfer student Hijiki Tachibana, who has transferred to the new school and a new town because of secrets that she isn't willing to share. In her first day she encounters a silently handsome boy named Hourai and the two seem to click instantly, though only later to find that the same boy who seemed so sweet and kind is an aggressive sulking student that keeps all the other classmates and teachers at arms length, though obviously a genius, and obviously a jerk.
It seems that for a brief moment, this is not a match made under the havens of a beautiful scenic overlook, but instead a somewhat bumpy ride through mixed emotions and feelings of longing acceptance and anxiety.
While Hijiki makes new friends, and attempts to integrate herself into the new school, her feelings for the Hourei deepen, and despite his double sided attitude, she finds herself completely smitten for him.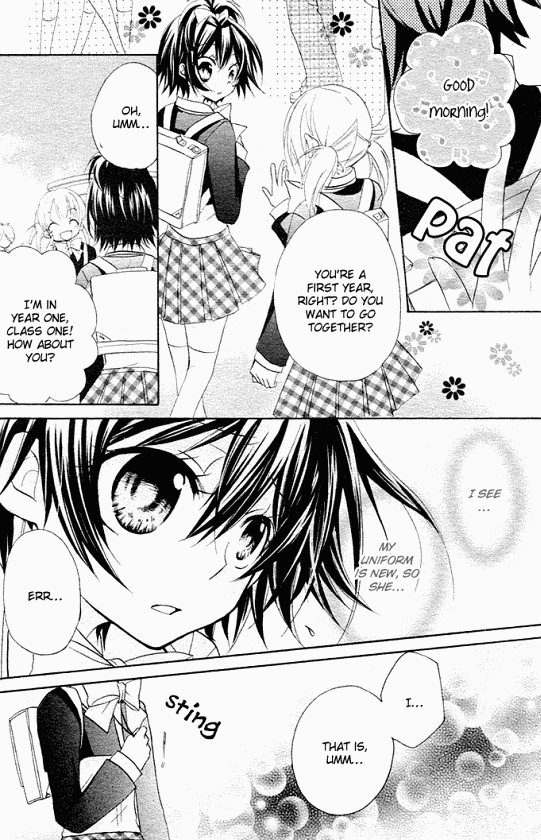 As the days pass, Hijiki undergoes bouts of depression and anxiety, both from her confusion over Hourei's attitude, and in part from her own inner struggle to overcome some of the things in her past, and those events that had lead her to the current school.
My first take on
Boyfriend
was sort of a mixture between inner groan and sigh as I started reading. I figured it was going to follow the standard formula for so many of the other romantic drama manga that I'd attempted to read over the years; and to my pleasant surprise, it actually managed to circumvent most of those that seem to bog down a lot of really good plots.
One main factor for this is due to the series' length, and because it's only 3 volumes, it has just enough room to tell the story without having so much shoulder room for mundane weight and plot complications.
Hijiki's character is down right adorable throughout this series, and her expressions leave the reader with the impression she is awestruck. The artwork is first rate, and even though the talk bubbles are not always consistently directed at who is doing the speaking--a personal beef of mine--it isn't so cluttered on the pages that you lose who's speaking.
Another thing that made this such a pleasant read was the pacing of the series, again due to the length, one of those that gave you just enough information, and didn't ruin it's plot by inserting unnecessary dialog and exposition, though Hijiki's narration through out can get a little annoying as it seems she comments on every blade of grass and direction of the wind.
The scenario is pretty simple for the most part, and though it has a few dramatic moments and a few angsty confrontations, it doesn't leave me wanting to go fetch a rifle to put this dog down. It instead left me feeling pretty pleased with the read after it was over.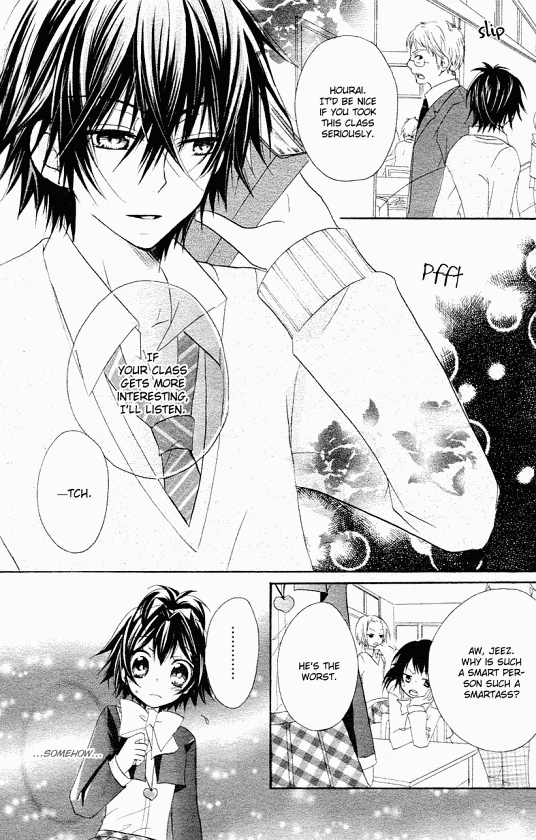 Daisy Yamada who has worked on other Shojo titles like
Innocent World
and
Giri Koi
has done a fabulous job crafting a short sweet and generally uplifting story of love, and challenges.
I would rate this manga slightly better than average, though it does suffer from some formulaic elements from time to time, and even while it may be similar to a lot of other reads, it still entertains.
I think that is the most important thing for me with a manga, is that I don't always want to feel like I have to read for 8 volumes to find a clue to a maybe hint at an indirect vague plot point that will help me understand the whole key to the series that doesn't get revealed until the final chapter. And this story doesn't do that.
I'd recommend this to anyone that wants a good quick shojo read, with a nice conclusion that doesn't leave you wanting to burn it to embers.