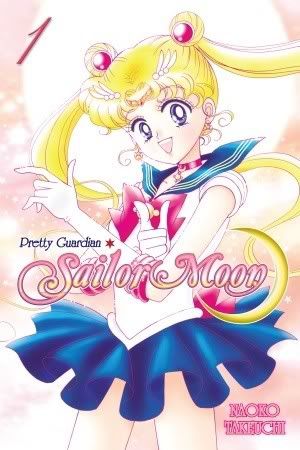 Well, it is certainly no surprise that the fans of
Sailor Moon
are happy about the return of the manga, in fact their overwhelming support of the first volume of the manga, published by Kodansha Comics, has placed the revived magical girl title firmly in the New York Times "Best Sellers" list for a 6th week, before that it held the number one spot in the manga category for three weeks in a row. Certainly it seems that the fans have spoken.
In addition, Kodansha announced in a press release on the 15th that:
"Sailor Moon volume 1 has sold out in just four weeks, so the company has commissioned a second print run equal to the first, doubling the initial 50,000 copy run and bringing the total to 100,000 copies in print."
Additionally, Kodansha goes on to say that the reviews for the manga have been "stellar", with great reviews coming from all over the fandom; which makes it more than apparent that the near twenty year old manga is as fresh and exciting as when we first heard its name on the lips in the fan circles more than a decade ago.
Certainly this is a push in the right direction, but one question that has been posed from all this, is if this will spark the revival of the anime license, and if Toei will actively seek to locate a suitable distributor? We can only hope and pray that the legendary anime will find a new home, and see a new group of dedicated fans; but until then, we are more than glad for the manga.
I've had a chance to read most of the first volume, and I for one am fast becoming a fan of Kodansha. Their releases are clean, the pages are crisp, and the translations seem very coherent. I didn't feel overwhelmed with a million honorifics thrown at me, and the ones that really mattered were all there.
Additionally, the series itself has never looked better, in my opinion. The style is a bit out of date, and the early cliches are all present right from the start of chapter one, but where the series seems to suffer from age, it makes up for with nostalgia. And that of course is the largest concern for me. Since, nostalgia is a great factor in propelling sales, and it is also a good way to motivate fans, but how long can nostalgia gloss over the eyes of a fanbase that is as fickle and dour as ours?
I'm not saying that
Sailor Moon
is a bad read in the least, but when it's compared to the trends and styles that are popular today, and I for hope that once the newness wears off, that the series is still able to maintain that high level of freshness that it seems to have enjoyed for its first six weeks on the North American shelves.