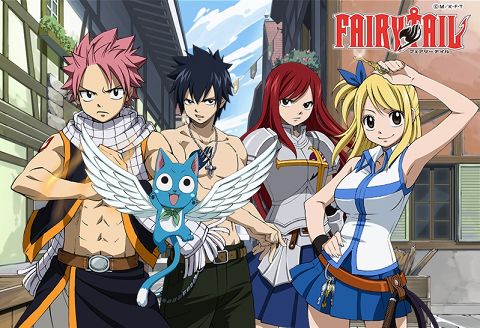 The Dream Team
Sorry for the slow posts yesterday, it was a pretty hectic day, and not a lot of time to get everything done. Oh well, here's a bit of late news that I'm sure everyone is all giddy and excited over.
Apparently I missed this bandwagon last month when the news about the new Fairy Tail movie was announced, but yay! I'm back on the wagon, and the horizon is looking pretty damn good.
I haven't heard yet if this is going to follow any sort of anime continuity, or if this is going to be based a little closer to the manga aspect; or if this is just out-right filler all the way, but either way, this is good news. It shows that the popularity of this show is still moving forward at a steady pace, and at a solid hundred episodes of broadcast anime, the TV series is doing just fine.

The film has been scheduled for release August 18, 2012.
There is some additional information to be found on the official site >>>
HERE
<<< but I wouldn't get too thrilled, unless you can read Japanese.