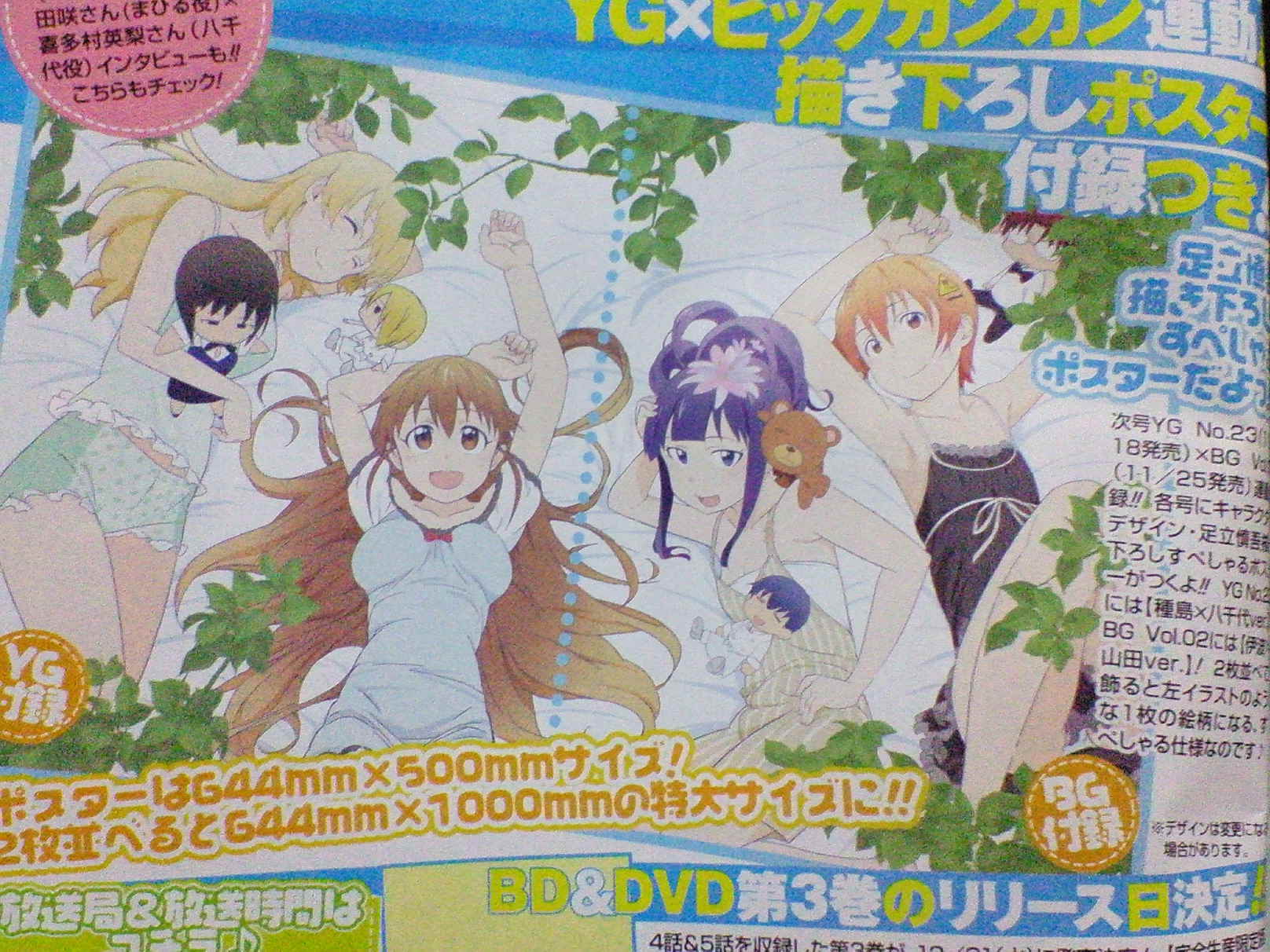 Girls of Wagnaria
So far the new season of Working'!! hasn't even been airing for half its expected run and already a new endeavor is announced.
Reportedly, in the 22nd issue of Young Gangan magazine, it was stated that Working!! would be getting another treatment, though the article/announcement was unclear as to whether that would be in the form of an anime, or some other media type.
With the amount of success that the series is gaining, I'd hope for more anime, but a show's success isn't always based on the amount of episodes it can force under its belt, but instead on the diverse amount of fans that it can generate. For now, we'll keep our fingers crossed, that it's at least something that will drive the popularity up, and in the process grace us with more of the stuff we love.
By the way, the image above is not the article announcement in question. i just like looking at Inami-chan's underpants.