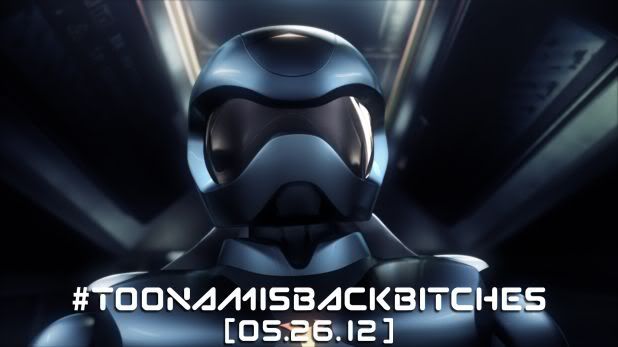 Well, those of you that have been bummed by the lack of anime on TV are about to be a little less bummed. Adult Swim announced via twitter that the late-night anime block will be returning to TV starting this month. On the 26th, Toonami will replace the current 12 am to 6 am Saturday night block with traditional Toonami programming, as well as some new programming.
It's great to see that the fans have been heard and Toonami is making its return. Sure, it'll be great to see some of the classics on TV once again, but I'm excited about something entirely different. With Toonami on TV, does this mean that we may get to see more NEW stuff on TV? Shows like Fairy Tail, One Piece, Shin Chan, and Sgt. Frog fare a much better chance of being completely dubbed to the end if they are on TV, attracting new viewers and selling extra DVDs. Shows like Soul Eater are perfect for Adult Swim, and will be excellent for drawing in new fans.
So let's hope that Toonami survives for at least a few years, and brings in hundreds of new anime fans!