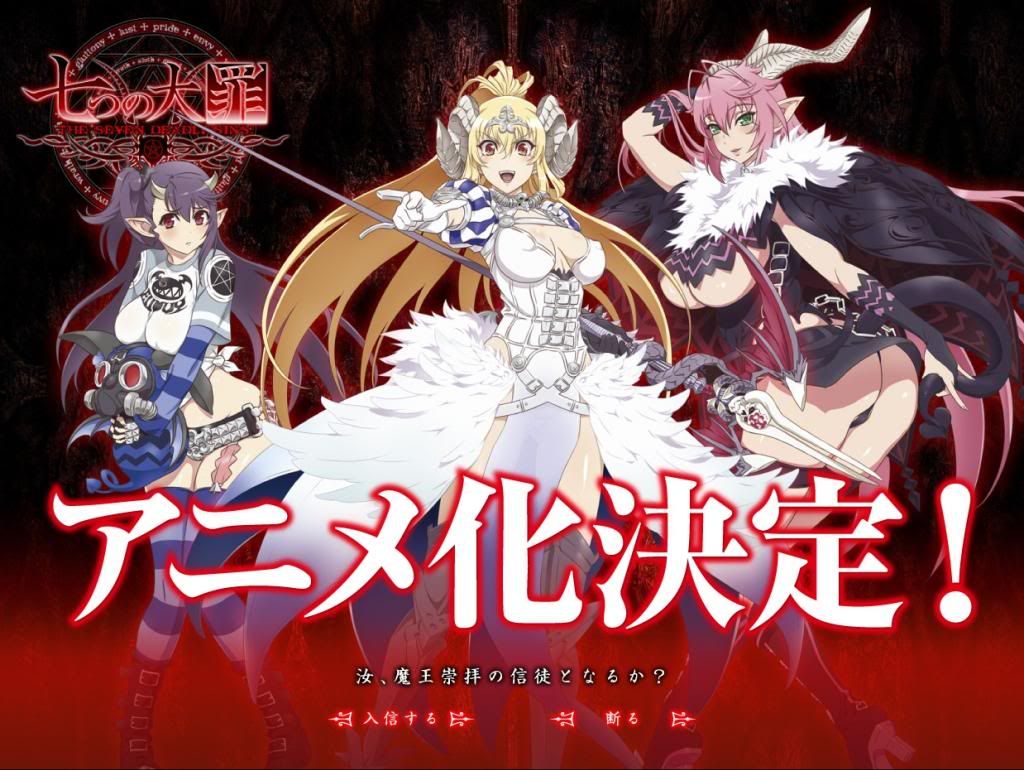 The last time I saw characters from a show about the seven deadly sins, I was bombarded with imagery of the damned. I'm referring to
Umineko
of course. But these ladies look to be a little more like what we are thinking the sins should look like.
Then again, when I think of sins, I can't help but recall the homunculus from
Fullmetal Alchemist
and how non-conformist they were in regard to their sin names.
Anyway, enough babble; Hobby Japan has announced that Orchard Seed's
7 Deadly Sins
is getting the anime treatment, and that it has in fact been green lit, so there should be no worry of promises not kept. I think.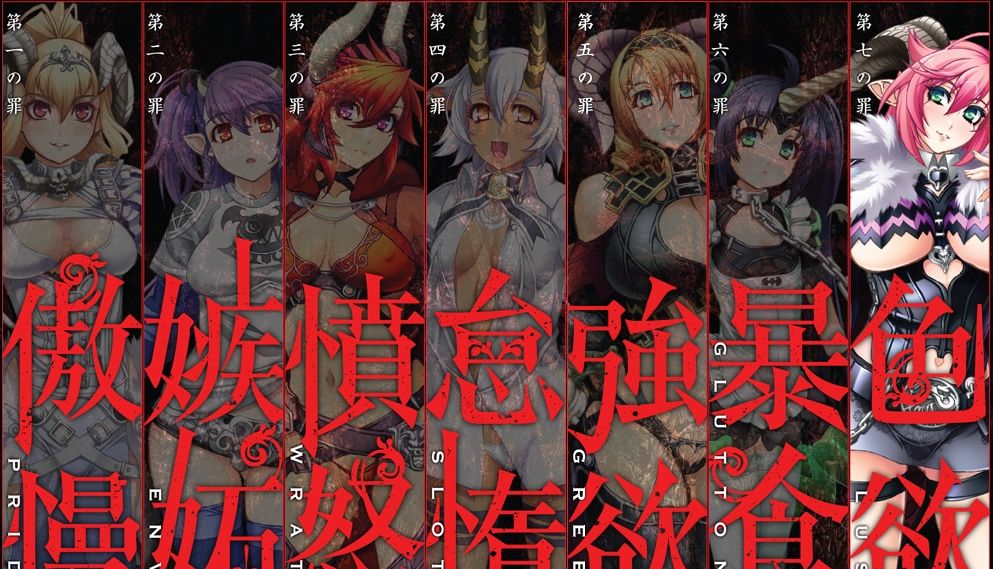 According to the folks at Hobby Japan, the new series is not going to be an adult only game. So that means that despite these demon-girls looking so voluptuous and alluring, they are intended for everyone, instead of select few pervs.
You can check out the official site here:
Hobby Japan / 7 Sins